Instead of installing Flip4Mac you can use VLC to watch streaming videos, particularly Windows Media (wmv) streams on Mac.
Here's how:
Download VLC for Mac OS X here. Install and Launch VLC Player.
A Windows Media stream that cannot be played in Firefox will only show a lego brick and a blank area.
To find the media stream in Firefox, go to Tools -> Page Info (Cmd + I).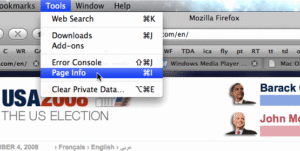 On the Page Info pop-up window, click on the Media tab.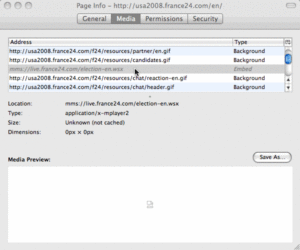 One of media items in the list will use a different protocol than http, in this case, mms with the Type as Embed.  In the Location information just below the list you'll see the mms media stream Internet address. In this case mms://live.france24.com/election-en.wsx.  Highlight this address with your mouse and Cmd + C to copy it.
Now it's time to open that Windows Media stream in VLC Player. Click on File and Open Network.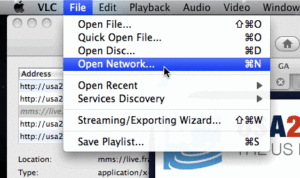 Paste the Windows Media stream that you copied earlier into Media Resource Locator field. Then click on HTTP/FTP/MMS/RTSP radio button on the left hand side of the Open Source window.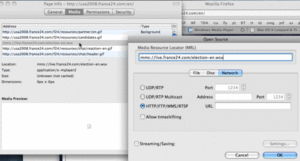 Click OK. VLC will begin loading the stream and will play the WMV stream shortly.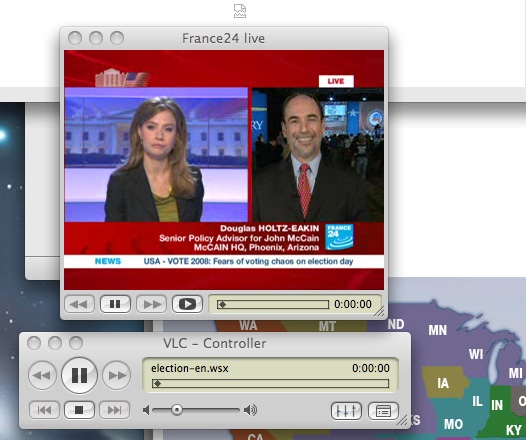 Enjoy your coverage of Obama defeating John McCain on France 24 live media stream.