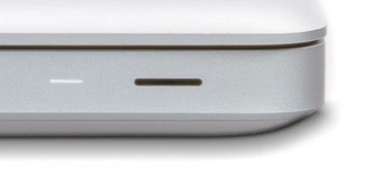 Check out this quote:
"close the display and your MacBook Pro goes to sleep. Then an LED glow appears from inside the enclosure. How? During the CNC process, a machine first thins out the aluminum. Then a laser drill creates small perforations for the LED light to shine through. These holes are so tiny that the aluminum appears seamless when the light is off."
My knee jerk reaction to this was: laughter, uttering "my god", followed by: "When can I have one"?