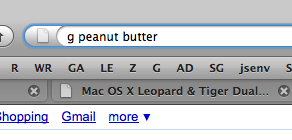 Using keyword tag searching in Firefox 3 is broken and not working with OpenDNS.  Keyword tag searching, i.e. typing the letter G for Google in the address bar, then typing the search words or terms, then hitting enter, should do a google search.  If you're using OpenDNS, Firefox 3's keyword tag searching in the address bar gets hijacked by OpenDNS, returning OpenDNS results instead of Google search results.
To fix this, go into Firefox's hidden configuration page by typing into the address bar "about:config".
A warning will come up.  Just click "I'll be careful, I promise".
Then filter the items you're shown by typing "keyword".
Double click on the Value for Keyword.URL and replace the value with the following (without quotes) "http://www.google.com/search?q="
Click OK.
Try doing a keyword tag address bar search in Firefox: "g peanut butter". Hopefully you'll get something like this: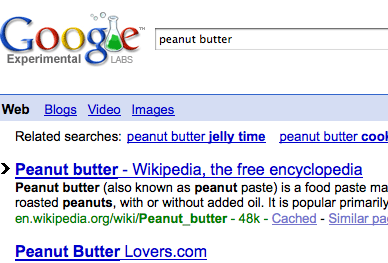 You may have to quit and restart Firefox to have this change take effect.