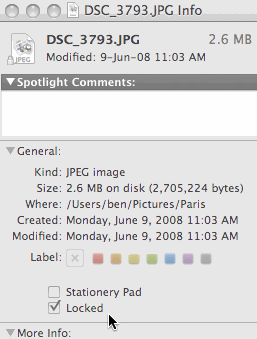 Can't empty the trash bin because some files are locked? "Operation not permitted" when moving files? Try unlocking the files first in Finder.
Open Finder. Highlight the files in question. Right click on the files and select Get Info. Uncheck the Locked checkbox.
Continue deleting or moving the files as you please.